Silvina Moschini: motivation and support are key for entrepreneurs to climb their businesses
Por Gabriela Melara – Pyme-emprende E&N
The pandemic accelerated the ventures worldwide, it is at the moment when it can be said that "crises bring opportunities", according to Silvina Moschini, president and co-founder of Transparentbusiness, in addition to CEO and founder of Sheworks!and executive producer of Unicorn Hunters.
It seems that this will not stop, in fact, market trends indicate that 2022 will be a conducive year for entrepreneurships in the region, especially for those enhanced by technology, which focus on artificial intelligence, Fintech, Climate-Tech, cybersecurityand crypt.
Adaptation
According to Moschini, it is time to learn to handle adaptation power."We have to reinvent and easily adapt to the changes that are raised to make the most of the opportunities… all service and/or products companies need a tribe that supports them.This network will give us impulse to reinvent ourselves if necessary, it will allow us to co-create with all the members of that community, "he adds.
In an interview with SME-Emprende, the expert says that it is women who undertake the most and that is why more development opportunities must be created and inject the necessary capital to their businesses.
At a global level, 2021 closes with historical figures for recovery in female entrepreneurship.According to Female Founders Fund, worldwide were 39 the unicorn founded by women.In Latin America, the cases of co -founders stand out at the head of unicorns such as Kavak with Loreanne García and Casai with Carmen Herrerías in Mexico, Nubak with Cristina Junqueira in Brazil and Kushki with Daniela Espinosa in Ecuador in Ecuador.
Regarding economic support, a recent Pitchbook report indicates that investment in women led by women registers a sustained increase since the last four -month period of 2020, when it marked a rise of 19.5% (while the rest of the market fell 7.4%).
54% of women Entrepreneurs Stem in Latin America and the Caribbean raised capital of angels or entrepreneurial capital (Venture Capital) and almost 80% plans to expand their company internationally in the next five years, according to the Inter -American Development Bank).
"We cannot lose sight that in a context like the one we are living, entrepreneurial women are a key piece for the social and economic development of countries.For example, a Boston Consulting Group report indicates that funding the entrepreneurs that men can add 5 billion dollars to world GDP -between 3% and 6%, "Moschini details.
"We must test our imagination and look for alternative ways to gain ground in the market.I refer to exploring disruptive financing models such as the equity crowdfunding -a form of investment in which, in exchange for relatively small amounts of money, public investors obtain a proportional part of the company's capital -, which can be a magical formulaTo help entrepreneurs obtain financing and expand their businesses, "he adds.
Through Sheworks! And Skirt the Rules, Moschini and his team work to give women the necessary tools for their development."We want to demonstrate to the world that talent has no gender: women are 50% of the population and the time has come for us to have 50% of opportunities".
"I am a firm defender that women must build our tribe.Many times we fight for a chair instead of working together to build a larger table together, "he reflects.
- When is a good time to undertake, know if that moment has come to my life?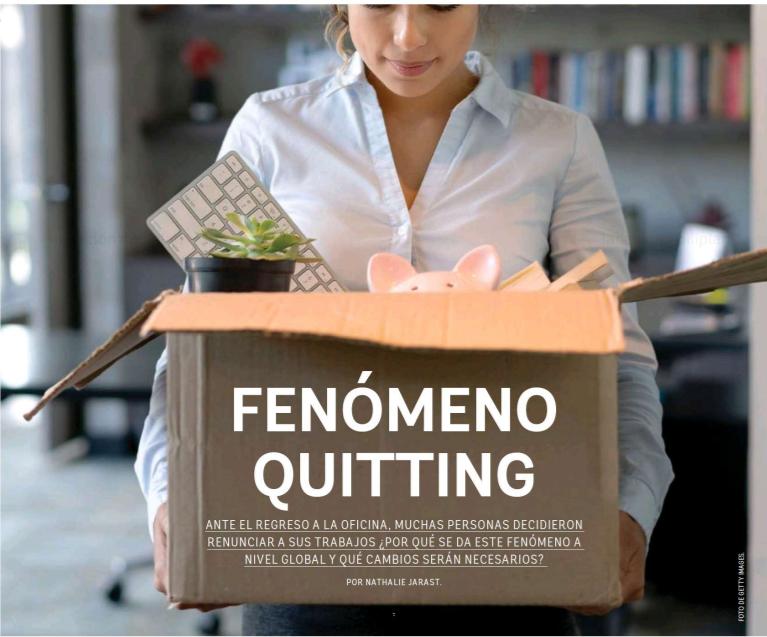 From the point of view of the business, the ideal moment is when you have an idea of impact and you can identify a potential market that is ready to adopt your service and/or product.From the personal side, it will be when you decide that you are willing to invest time, resources and money in your entrepreneurship assuming the risks that this implies.
Today we crossed a true startup revolution and I consider that there was never a more conducive moment to undertake.As I always say, crises bring opportunities and after pandemic, entrepreneurs must be very cunning to detect them and respond to market needs.
In this scenario of digital acceleration, in which only during the first year of the pandemic the digitalization evolved to the rhythm of 3 or 4 years in normal conditions, more profitable, innovative and scalable ventures were born in recreational times in recreational times.In the first 6 months of the year, Latin American startups have raised 9.300 million dollars, almost twice the capital raised throughout the course of 2020.
In addition, at present, companies are more global, disruptive and have the potential to become unicorns, that is, companies valued at more than one billion dollars.At the moment there are more than 800 unicorns worldwide and by 2022 they are estimated to reach 1.000.
The region saw 34 unicorns were born, a fact that has visible the innovative potential of our startups against investors around the world.In fact, some of the large venture capital firms such as Softbank, General Atlantic and Sequoia Capital are looking at Latin America in search of new private companies or that have the potential to become the next unicorns.
That is not all: by 2022 we are expected to enter the era of decacorn (companies valued at more than ten billion dollars) and even hectacorn (valued at more than 100 billion dollars).These trends show us that the time to launch our projects is now, we cannot miss this opportunity.
We have to learn to give us credit for our achievements
-The undertake, does it occur more in women than in men?
Although I would like to say that it occurs in the two genres equally, it is usually a more difficult path for women due to the lack of financing that their projects still face: companies founded exclusively by women only raised the 2.3% of risk capital funds, according to Crunchbase.While startups with mixed gender co -founders raised 11.7% of financing and, those companies with exclusively male founders, 86% of world risk financing took.
But if we look at the complete map, the reality is that women are more effective and get better returns in their investments than men, who are overcome at 40 basic points, according to a Fidelity Investments studio that analyzed 5.2 million customer accounts - half men and the other half of women - in the period of ten years.
I consider that it is time for us to balancing this gender balance and that the world realizes that entrepreneurial women are the engine of reactivation of the post pandemic economy.
In this search for balance, seeing the difficulties facing female talent and detecting that countless projects with great potential fail to come to light due to lack of access to capital, we launch Unicorn Hunters for millions of spectators in theworld.We focused on democratic access to investments because we want to transform market dynamics: we seekBusiness in an entertaining way.
The motivation of being able to help entrepreneurs and entrepreneurs to climb their businesses worldwide was also promoted by our alternative financing experience by obtaining the necessary capital to climb Transparentbusiness, the platform to manage the remote work that obtained the category of unicorn in 2020, that is, an assessment of one billion dollars.
-Pranging the entrepreneurial women, what are the indispensable qualities that must be fulfilled?
Entrepreneurial women have to show conviction, trust our intuition and deploy our talent without stopping a second in those who tell us that we will not be able to achieve our goals.We have to be determined to go in search of the necessary financing that leads our projects to the next level and show investors why it would be an error that our initiatives would not support.
You have to put aside the fears that are often imposed by the environment that tells us that we will not be able to think big.Given the adversities, I always recommend applying a Japanese practice called Kuashii, which refers to the energy obtained from those who doubt us and then transform it into motivation for success and turn negatives into inspiration.
As I always say: strong minds, firm tacos and the focus on exceed.
In addition, female leadership proved to be one of the best developed during the pandemic and brought together women characteristics of women such as empathy, resilience and emotional intelligence.Undoubtedly, these are indispensable values to contribute to society in the times that we live.And precisely that inclusive leadership is the one that is today best armed to triumph and obtain optimal results.
It was with the purpose of promoting the impulse of female talent that we launch Skirt the Rules, a global movement to challenge the rules, think great and empower women entrepreneurs to unleash their power to create businesses with global impact.It is a community focused on collaborative learning that facilitates access to tools and best practices to help entrepreneurs to achieve their commercial objectives and accelerate their growth.In addition, it provides training spaces, workshops and tutorials.This is the time to prop up the powerful female intuition with the digital skills that the world asks for today.
-How can we as a society and governments support women entrepreneurs?
We must all take an active role to balance the gender balance and society has to work together to reverse those patriarchal cultures that leave the relegated women.We need to embrace a change of mentality that prioritizes talent instead of gender and for this, both the public and private sector have to give tools and possibilities to train women in new skills necessary to insert themselves into the labor market.
A remarkable example of this is Colombia, which undoubtedly heads into the Silicon Valley in Latin America.This country took an active role to balance gender balance and bet on women's digital education so that they have enough tools against the fourth industrial revolution.
In this sense, from Sheworks!We carry out an agreement with the SENA (National Learning Service of Colombia) to train 15.000 Colombian women in digital skills.In addition, together with the presidency of Colombia, we launched the women's program that transform to develop, encourage and enhance the economic empowerment of more than 1000 entrepreneurs.
By 2022, we are jointly designing a more comprehensive program in line with the fourth industrial revolution that includes artificial intelligence, social trade, digital marketing, among other fundamental skills for the development of the country's orange economy.
-Reflection for all those who have that desire to undertake, but do not dare
Our main challenge is to knock down glass roofs.Establish our goals and fight to obtain them.It is a path of sacrifice I will not deny it, but the reward of materializing our ideas is even bigger and it is worth it.
We have to learn to give ourselves credit for our achievements: we arrive because we are capable and we have to overcome that limit that many times we impose and tells us that we do not have enough talent.Women do not apply to hierarchy positions or do not encourage to undertake because they feel that they are not 120% qualified.We have to overcome our own obstacles and throw ourselves to get what we want.
Here the famous impostor syndrome comes into play that we usually go through and face very often: that little voice that tells you that you got there pure chance and that you are not able to get anything.It affects us all, regardless of the position or role.
In this field, women have to gain confidence, stop firmly in front of our goals and specify them.In fact, statistics support our effectiveness: according to McKinsey a company that has women on its board of directors can win up to 50% more.It is time for women to feel comfortable being successful and for this from Skirt The Rules we seek to train and give the necessary tools to feel empowered and be the architects of their successes.
And as for Latin American entrepreneurs in general, it is important that they can receive mentoring and support from entrepreneurship and innovation agencies in their own countries.In the case of Chile and Colombia, we have a strategic alliance together with Unicorn Hunters with Innpulsa, the Entrepreneurship and Innovation Agency of the Government of Colombia, and Corfo, the Corporation for the Promotion and Production of the Government of Chile, so that Colombian companies and Colombian companies andChileans of high potential access greater capital and make their way in international markets.In fact, very soon, there will be a Chile participating company promoted by said agency.We hope that more countries can enhance their entrepreneurial ecosystem through this type of agreements that open doors to global financing opportunities.
---